Challenge
As workplace discrimination and microaggressions against the AAPI community often fly under the radar due to the Model Minority Myth, Ascend — the largest Pan-Asian business professional membership organization in North America — wanted to dispel those misperceptions while also combating discrimination against the AAPI community in the workplace.
Insight
With 50% of South Asians and 44% of East and Southeast Asians saying they face discrimination at work (IBV), Digitas and Ascend partnered with AAPI leaders — also known as "storytellers" — across various industries to spark much-needed conversation around the invisible barriers that keep AAPI professionals from achieving their full potential in the workplace.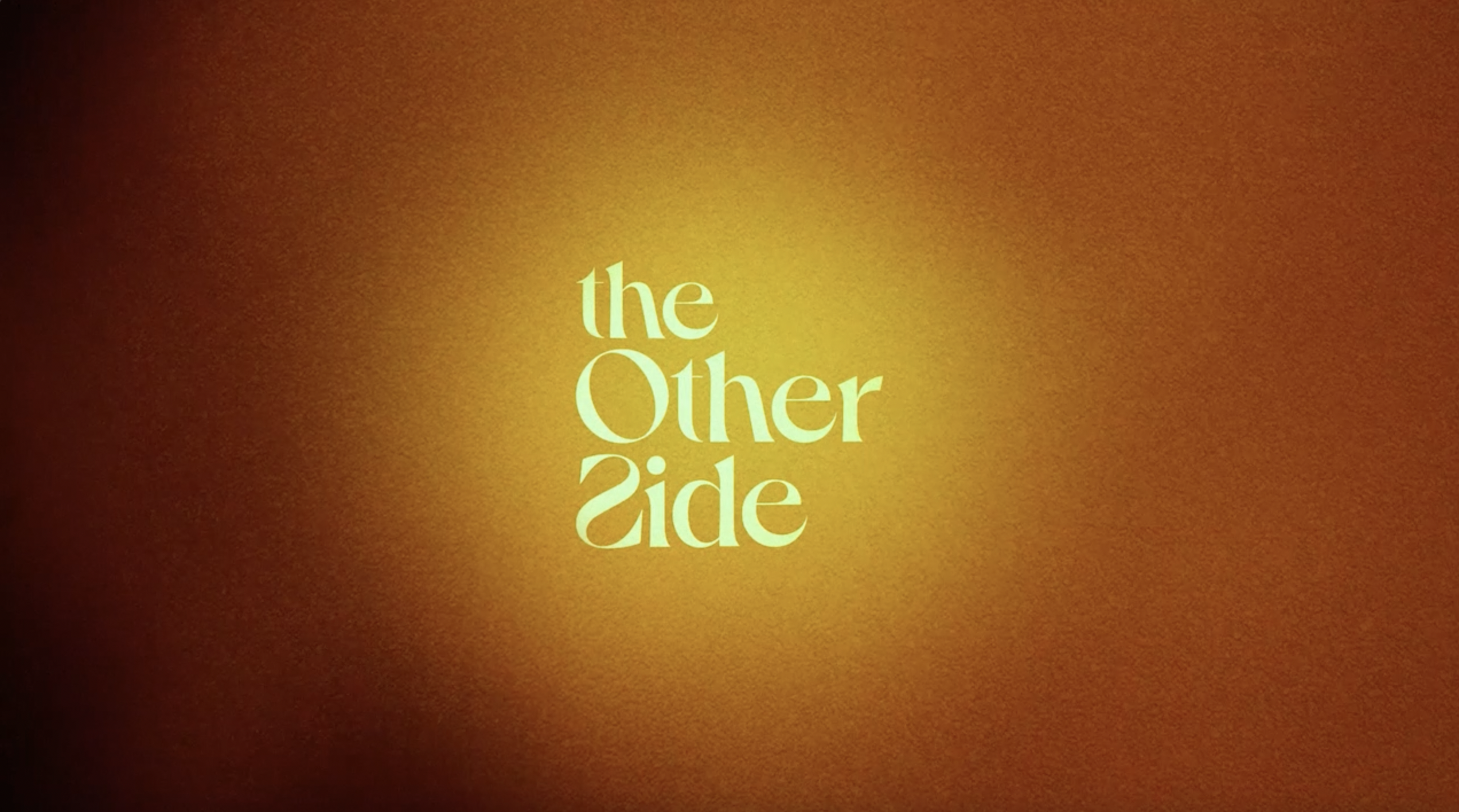 A Platform Hack to Illuminate Workplace Inequities
The collection of stories resulted in the creation of "The Other Side," the first-ever LinkedIn headline takeover. Upon launch, AAPI storytellers partook in a LinkedIn "hack" by changing their profile headlines and pictures to reflect their "Other Side" experience, leveraging impactful videos and still portraits across multiple channels.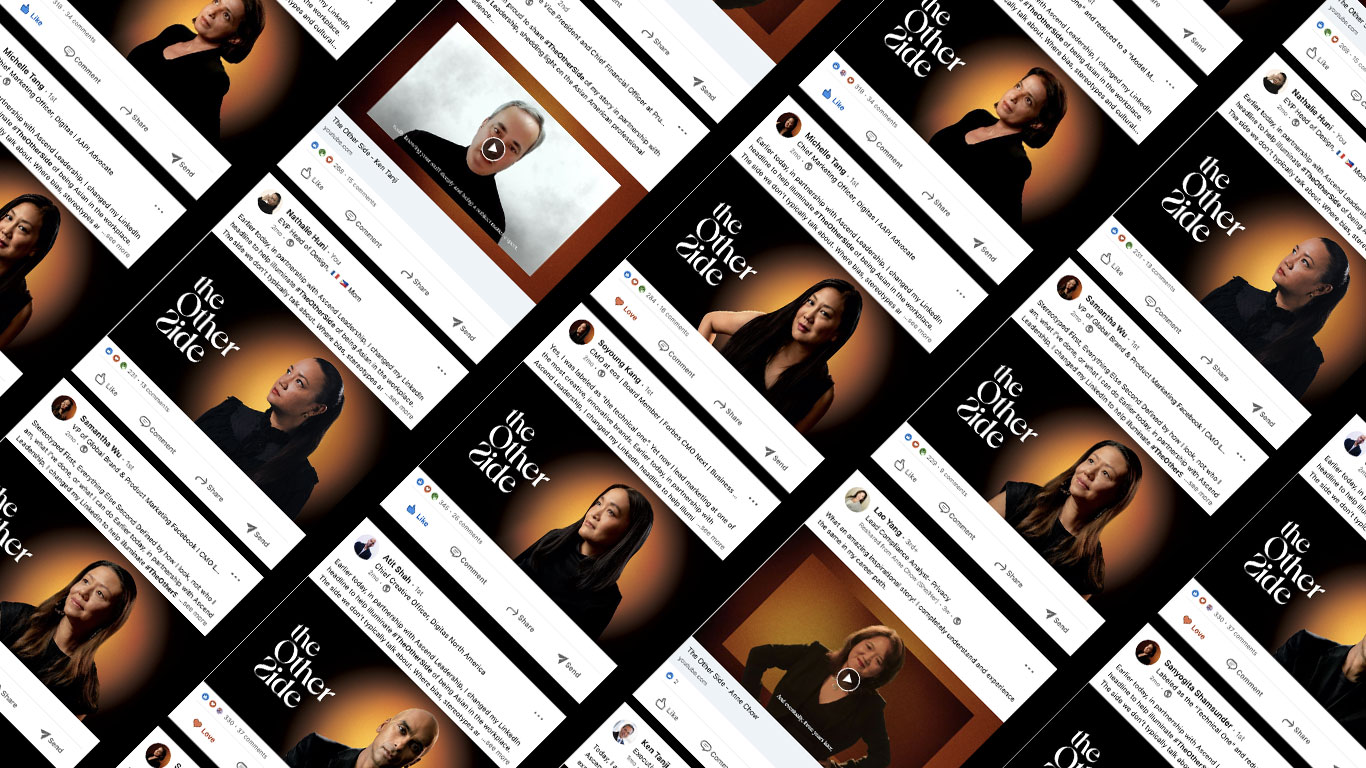 In addition to each storyteller's video and portraits living organically in social feeds, the campaign was additionally supported with donated media across OOH and print, and a self-service toolkit was created to allow the wider Ascend network to participate in campaign activations.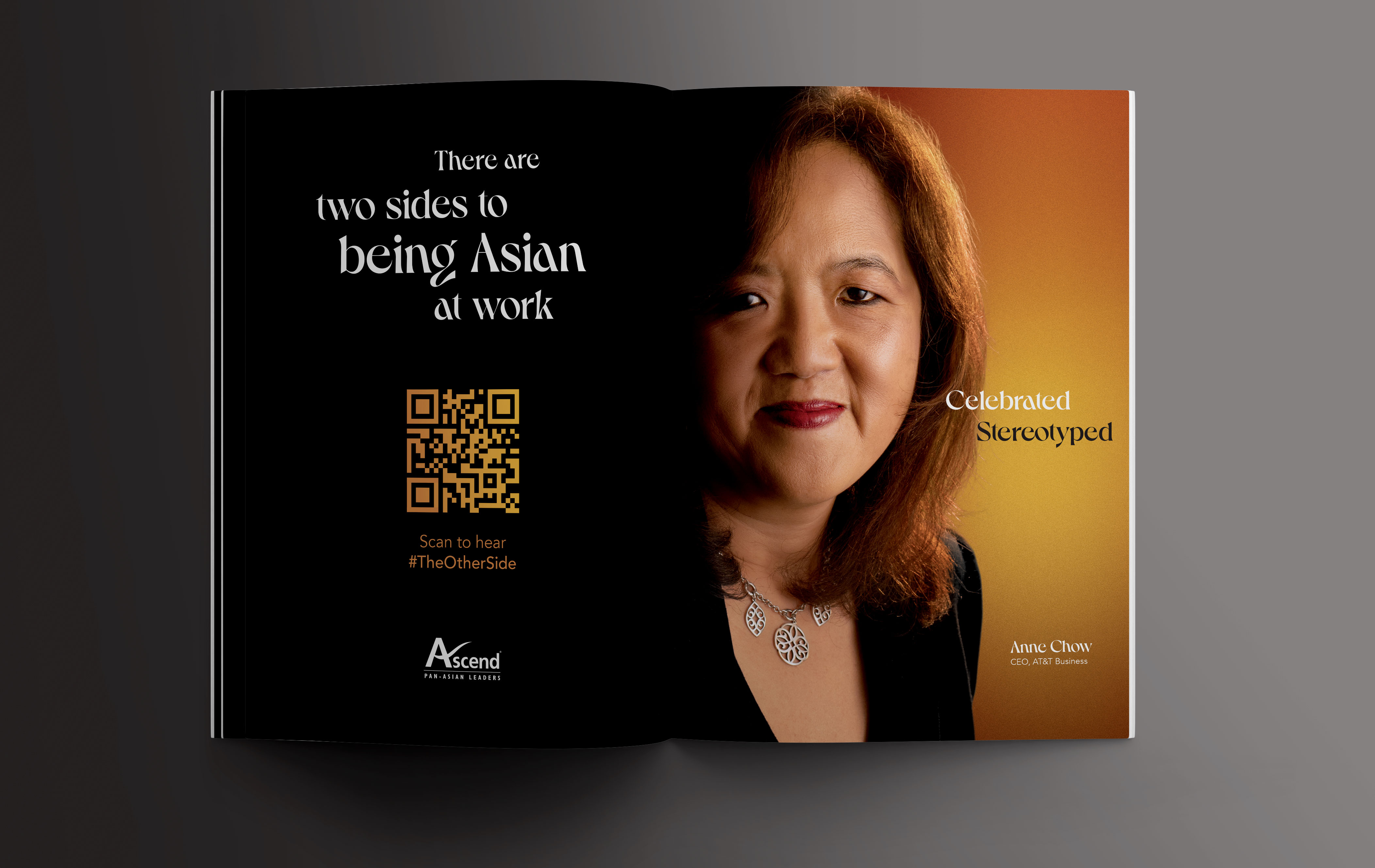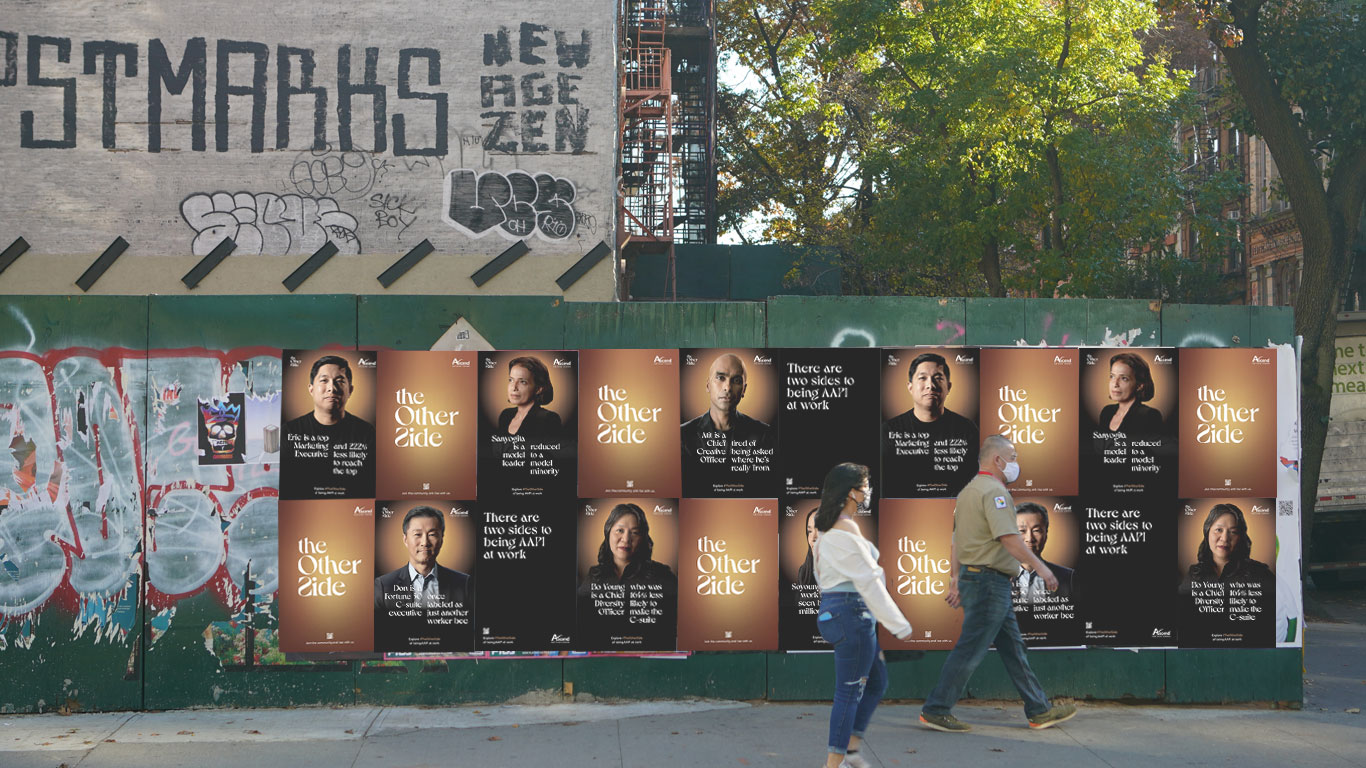 IMPACT
Increased in traffic to the Ascend site

MoM in Ascend LinkedIn page shares
Winner of Overall Presence: LinkedIn and Micro-influencer Strategy and awarded Bronze for Strategy & Engagement: Storytelling at The Shorty Awards

Winner of Use of LinkedIn and Micro-influencer and awarded Silver for Storytelling at the Shorty Impact Awards

Winner of Racial Equality at the Digiday Greater Good Awards

Shortlisted for Social Media at the Clio Awards

Shortlisted for Single Platform: LinkedIn, Content & Media Native Advertising, Non-profit, Organic Promotion, Single Post or Activation at The Shorty Awards

Shortlisted for Racial Equality and Social Justice at the Shorty Impact Awards

Shortlisted for Influencer at the AICP Awards

Shortlisted for Social Media and Not for Profit at Drum Awards for Marketing

Shortlisted for Creative Effectiveness and Social Media Posts-Series at The One Show