EE
EE - Making Your Plan Count
Creating a value for money perception amongst EE Mobile customers
BRIEF
Against the backdrop of the cost of living crisis, a value for money perception was falling amongst EE Mobile customers. 
With this in mind, we wanted customers to re-evaluate and ultimately believe that EE is offering them good value for money.
INSIGHT
In order to gain a value for money perception amongst EE's customers, we set two clear objectives:
To increase awareness of EE's benefits - customers' perceived value of their contract.
Redemption of EE benefits - Customers' experienced value of their contract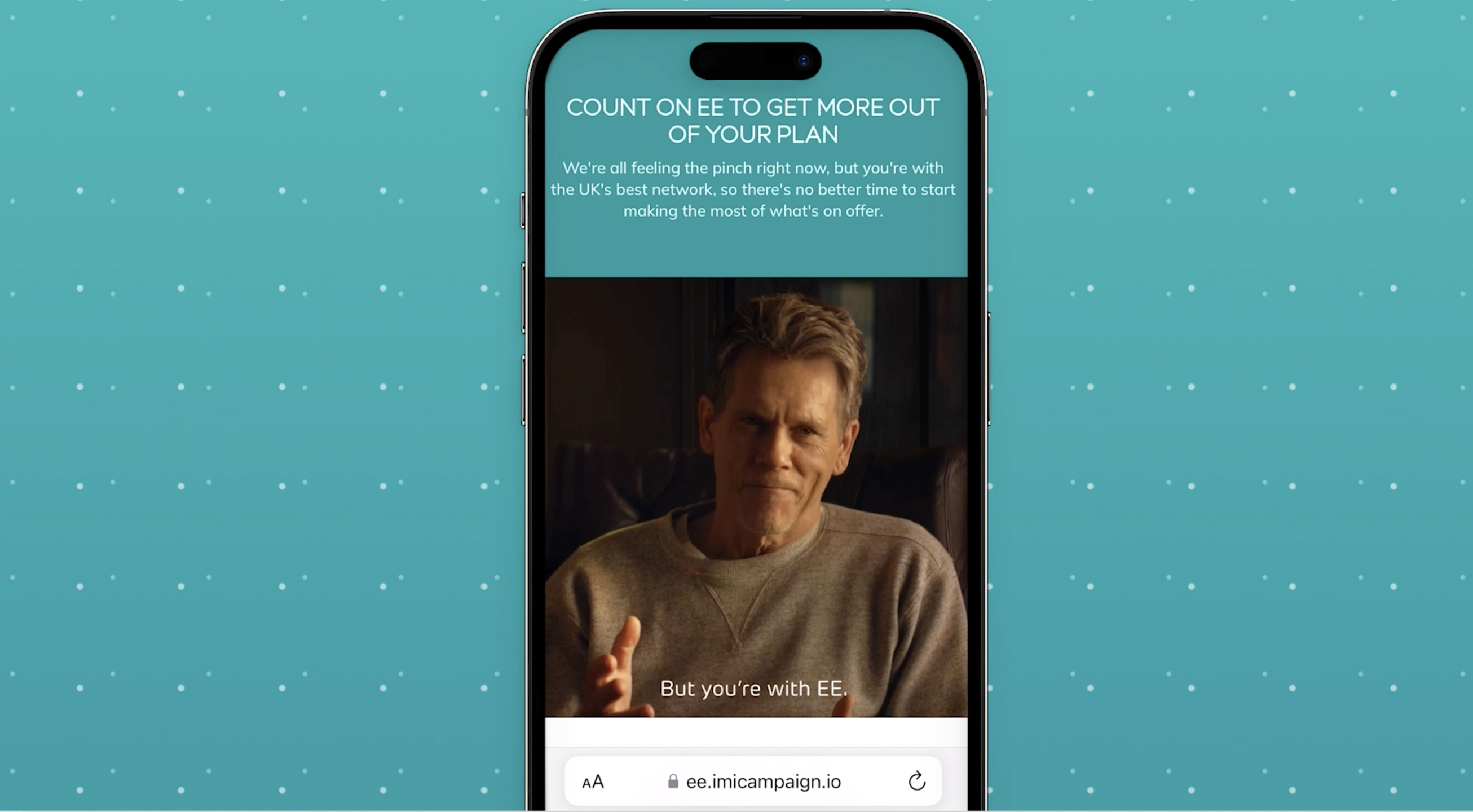 THE WORK
What better way to showcase the benefits of EE than having Kevin Bacon explain to its customers how to get more value for money from their mobile package?
We partnered with Idomoo to deliver a personalised video from Kevin Bacon, which has never been done in BT/EE customer communications before.
An SMS/MMS was sent to the customers' mobile phone, which encouraged them to explore the link to see how they could get more out of their EE Mobile plan, through a personalised landing page, as well as watch their very own message from Kevin Bacon. The video had three personalised elements: we greeted the customer by name, referenced the mobile device they were using, and also displayed their data plan. Taking personalisation further, we used mobile contract data and shared customised benefits on the landing page using IMI Connect.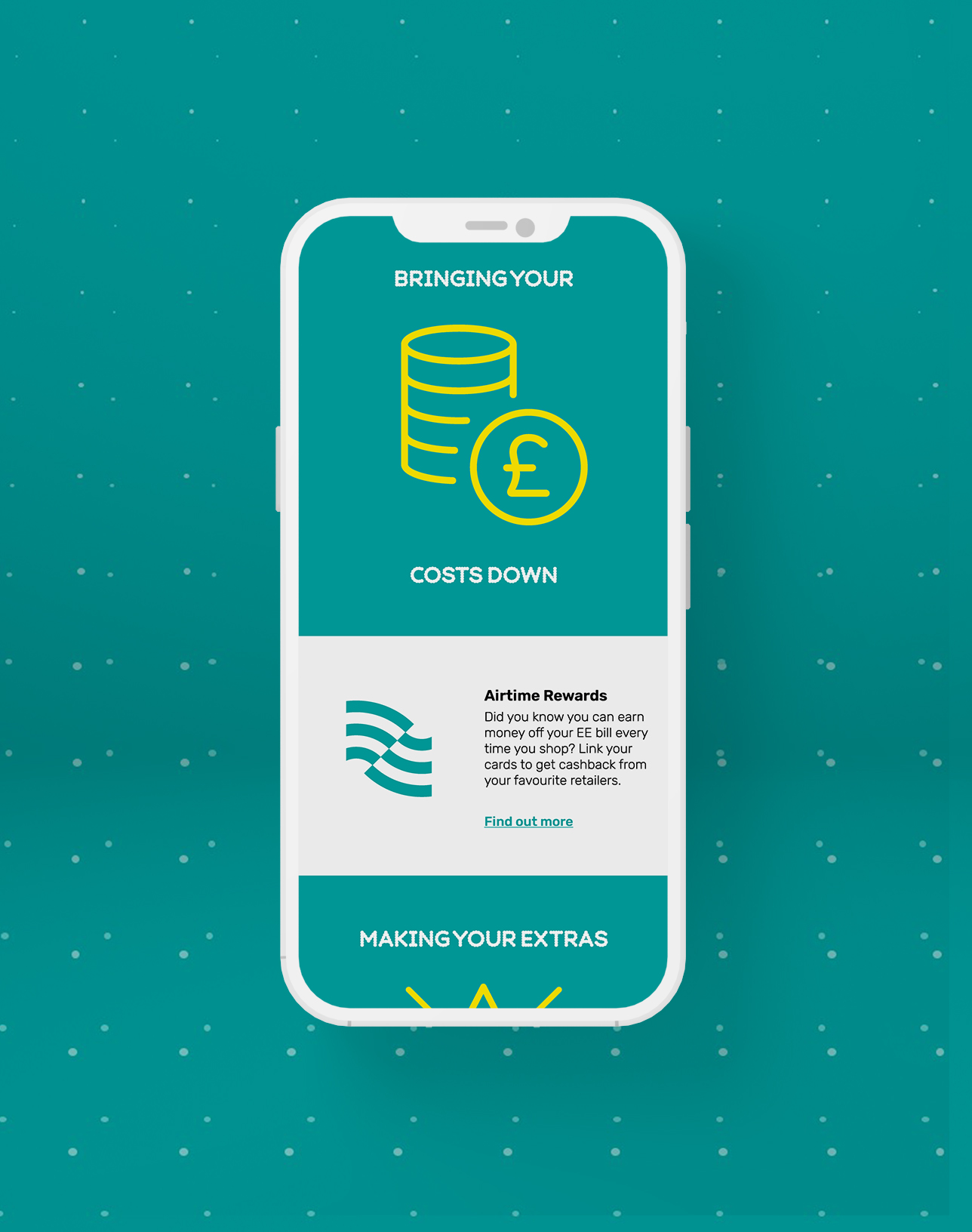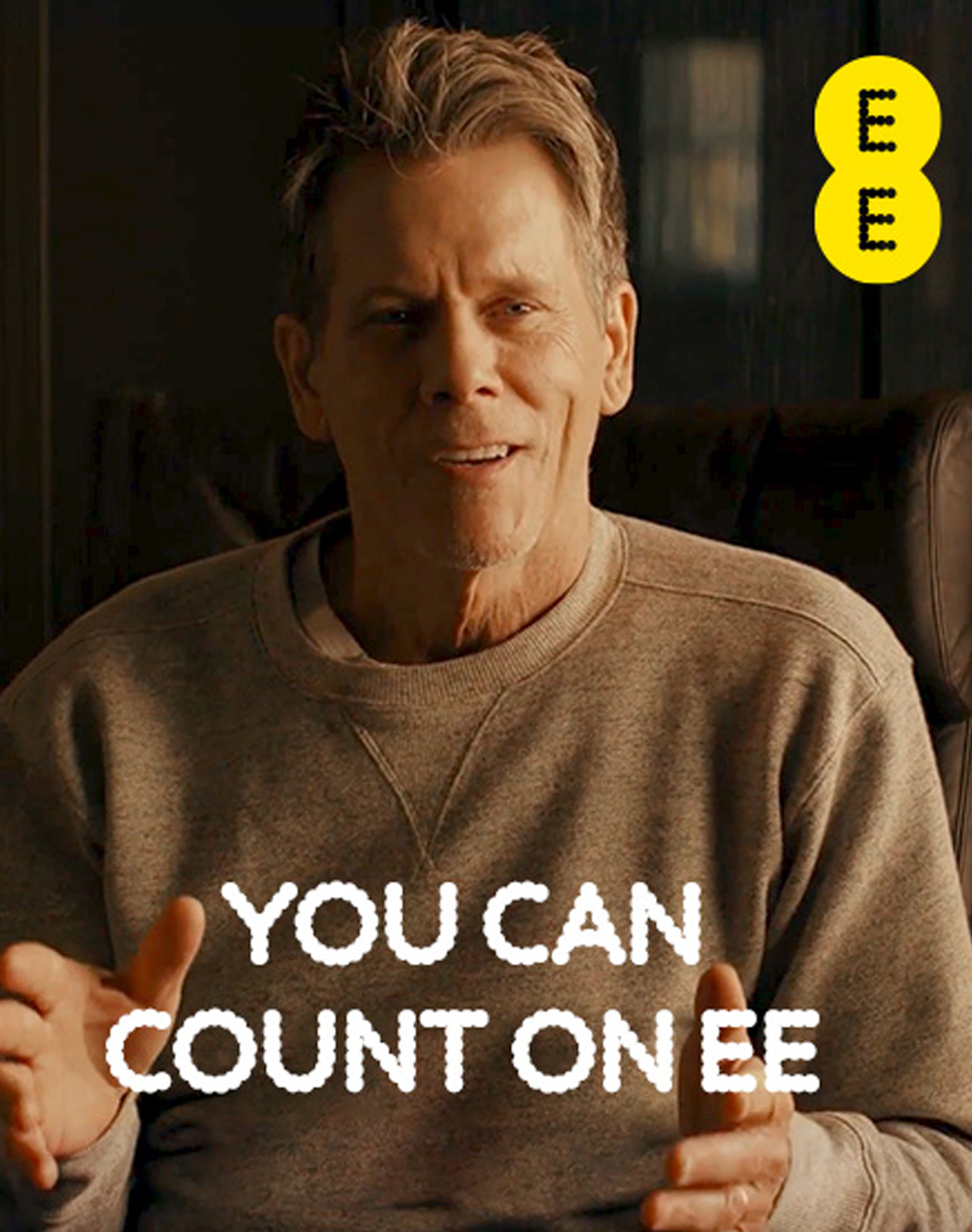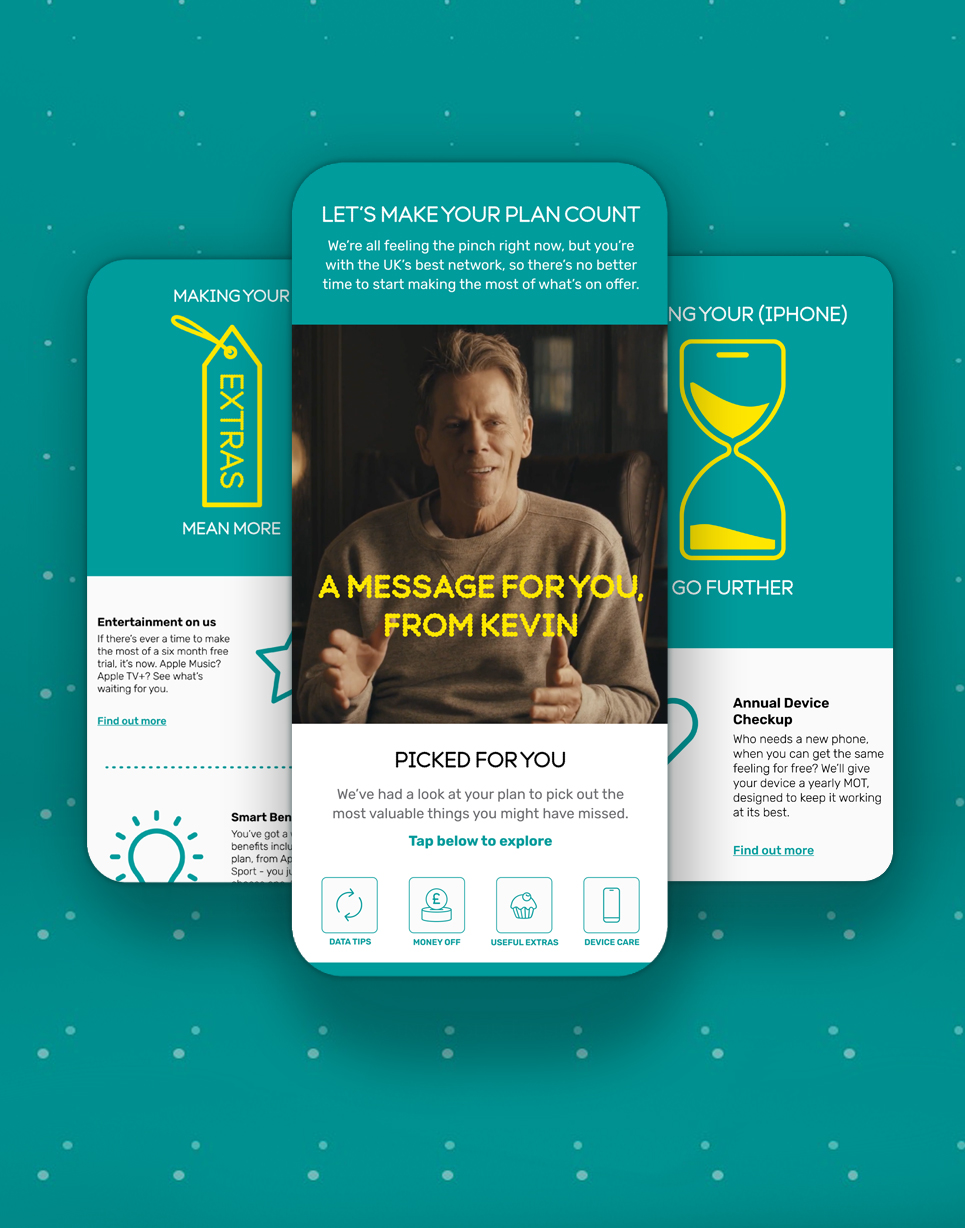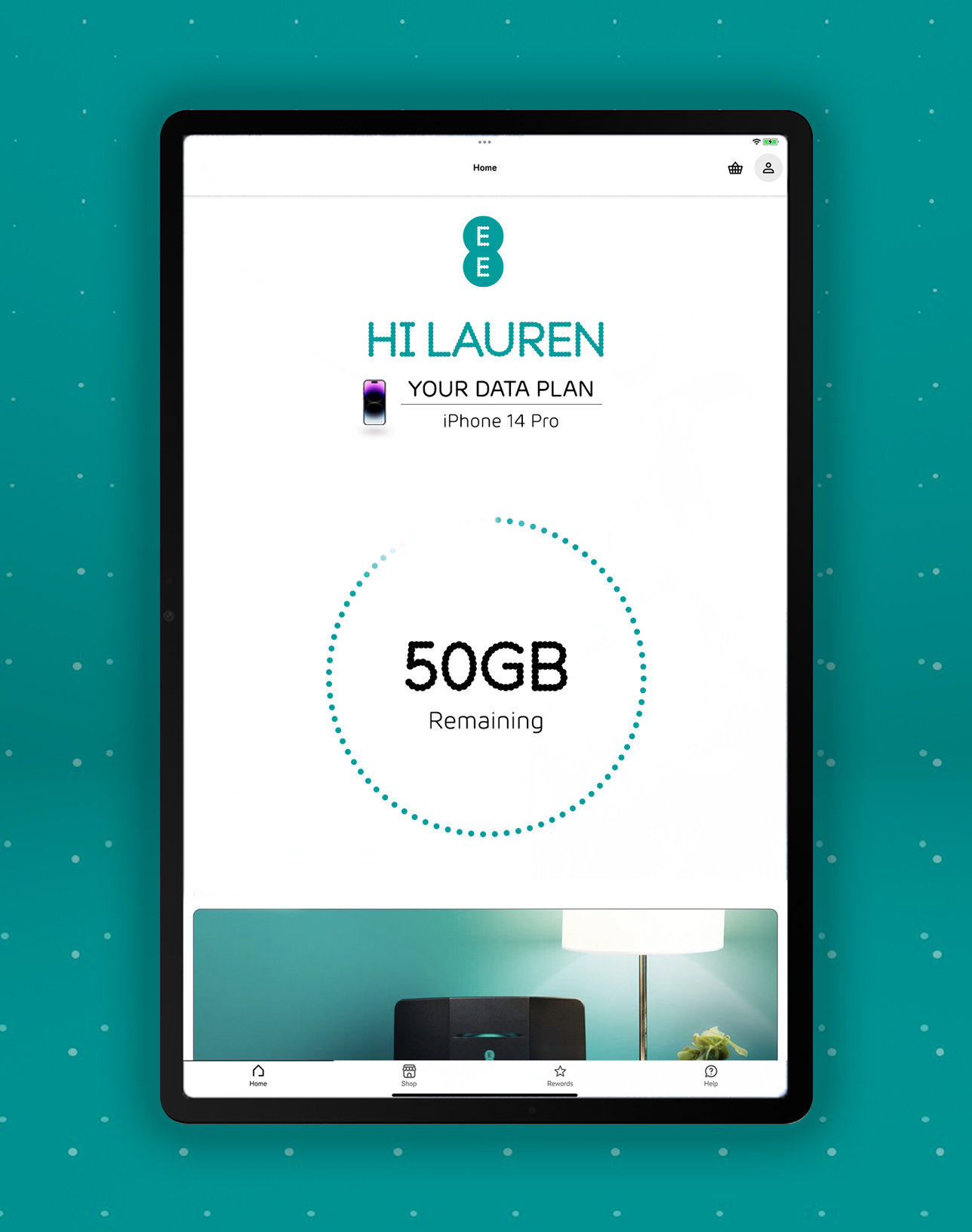 RESULTS
MMS/SMS's delivered in total

Click through rate to the landing page.

of customers watched the Kevin Bacon video all the way to the end

of customers clicked to find out more about a particular benefit