EE
The Official Glastonbury 2022 App
Developing the Official Glastonbury 2022 App in just 77 days, allowing music fans to stay connected during the largest and most known festival in the UK.
BRIEF
With just 10 weeks to go before Glastonbury Festival 2022 took place, our Products & Platforms team was asked to get a new app in place ahead of the event for attendees to download and plan their festival experience.
INSIGHT
We released the official 2022 Glastonbury app to users in just 7 weeks. We took on board fast user feedback and created 9 more pieces of functionality based on that feedback, including artist search, map search and real-time indicator on the line-up.

Introducing the Official Glastonbury 2022 Festival App
We knew we had to move fast. We set up a product-trio-based team and immediately started engaging with key stakeholders from Glastonbury and headline sponsor EE.
At the same time, a cross-functional dedicated engineering team started identifying and creating spikes against key technical challenges, including offline mapping and content sync. This led to a series of 1-week development sprints, which culminated in an initial public release after just 7 weeks.
From a design and product feature point of view, our guiding principle was to be user-centric –prioritising the features that would be most important for festival goers – seeing what's on, planning a personal line-up, and finding out where to go (and where you are) via map functionality.
The whole team had to be flexible and adaptable along the way. For example, the backend needed scale and flexibility due to the way content (scheduled acts and artists) were constantly changing, while also supporting an offline capability, something we pro-actively identified as a requirement. Similarly, map locations were in flux, which necessitated a field trip to the under-construction festival to ground truth to the locations of key stages and facilities.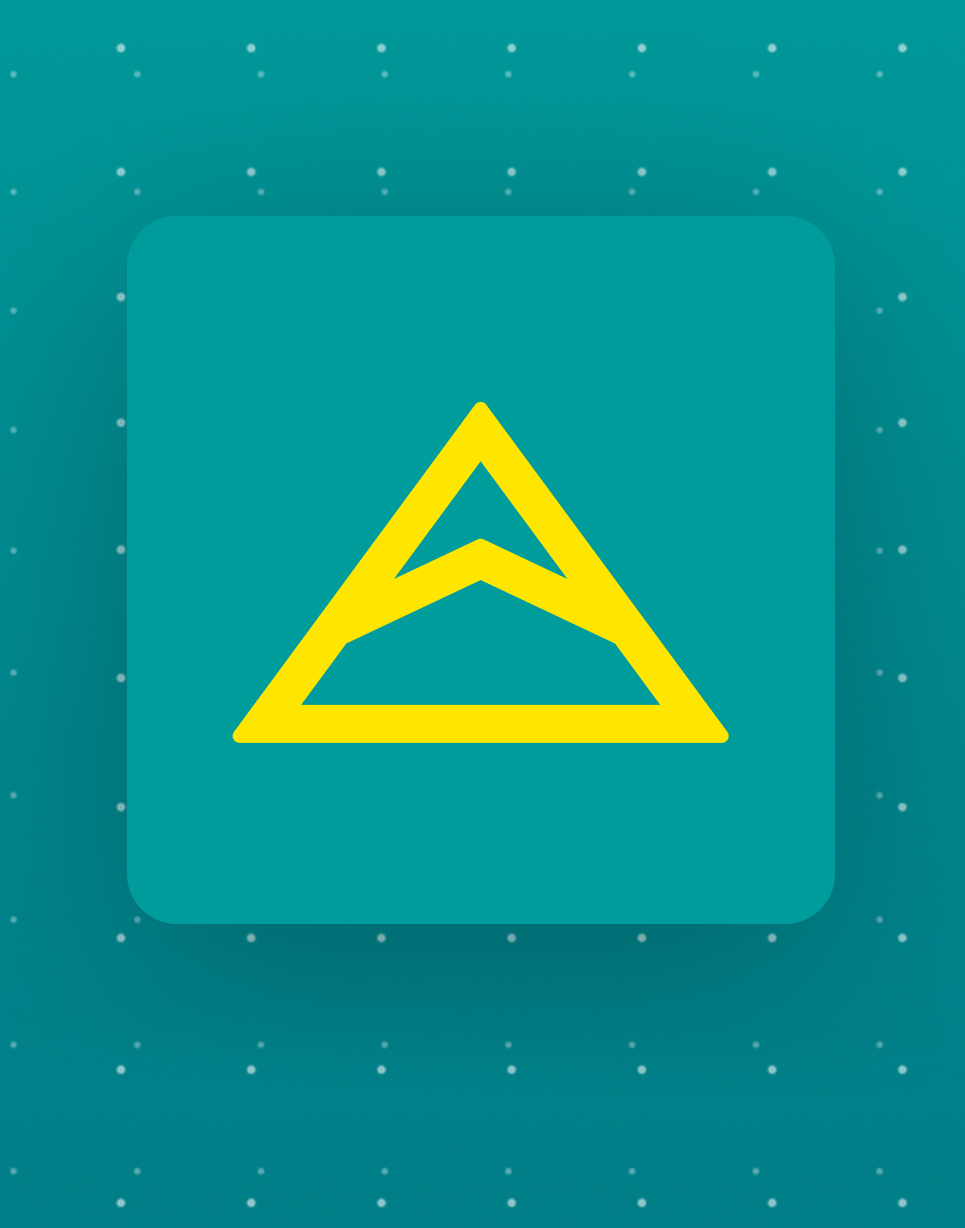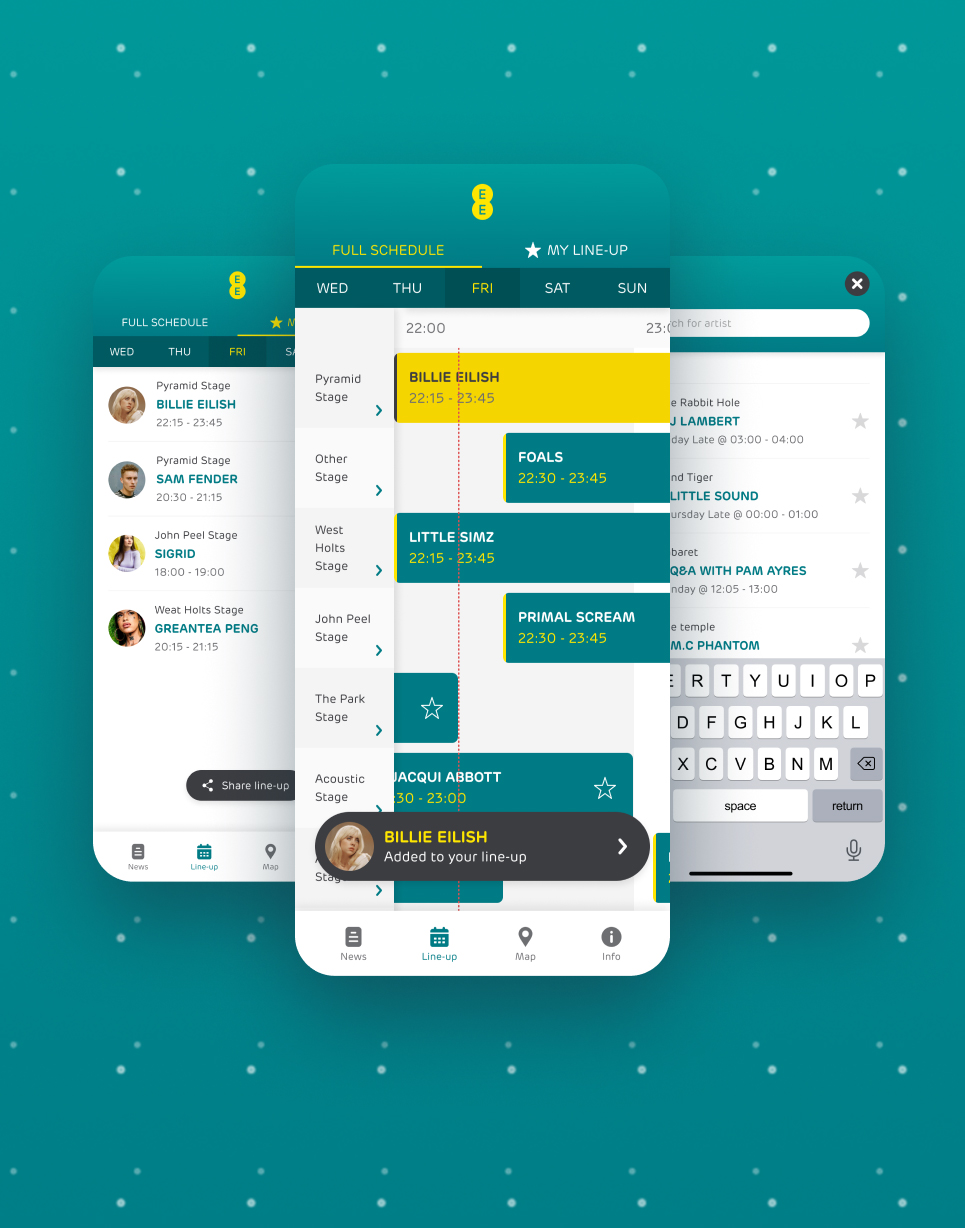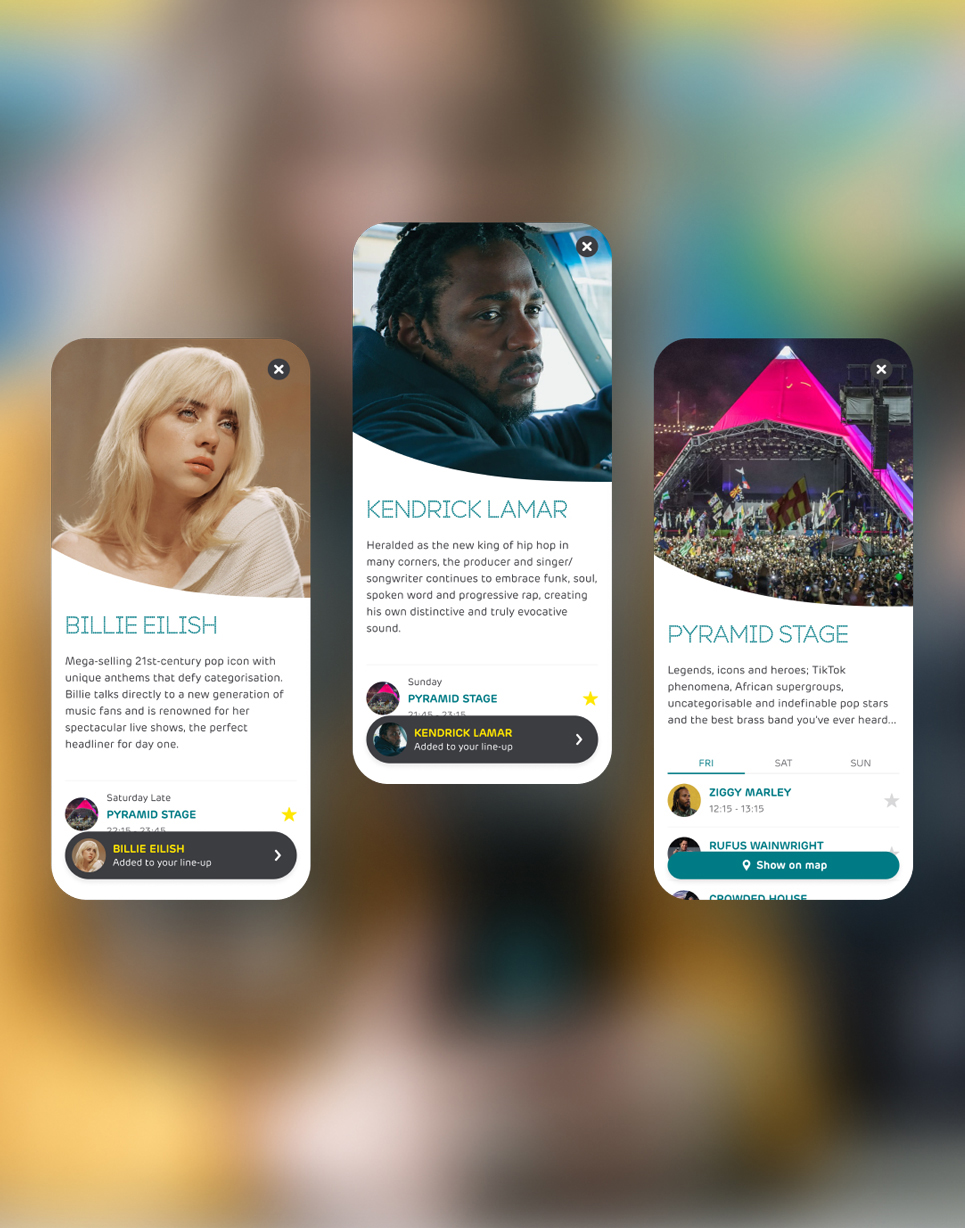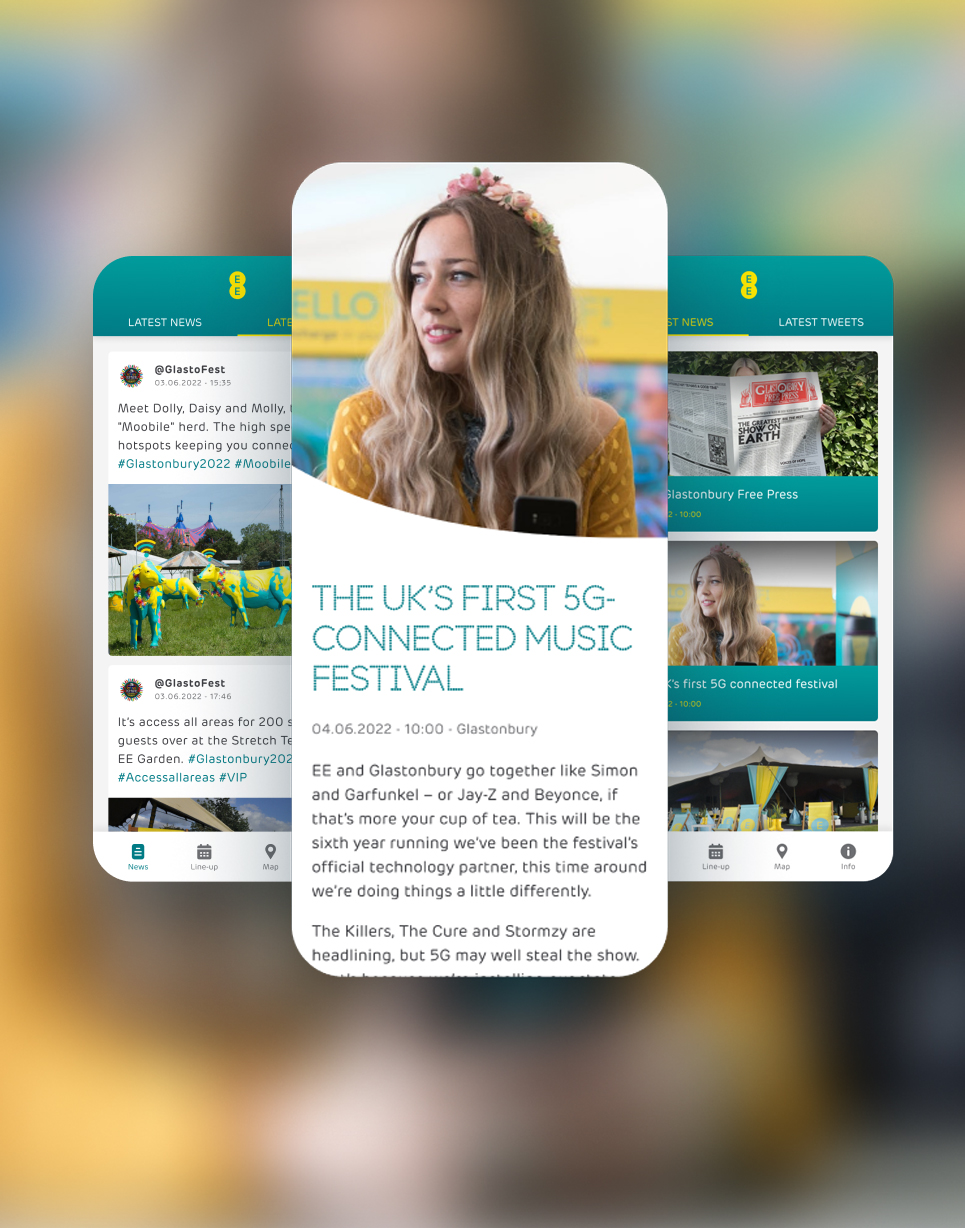 Maximised user satisfaction
The app was released three weeks before the festival, but we didn't stop there. Responding to early feedback from Glastonbury fans on social media and based on analytics-driven insight, we added several additional features. Including A-Z search for artists and venue, the ability to drop a custom pin (e.g. mark your tent location), automatic line-up clash detection and more. This build and iterate approach maximised effectiveness and user satisfaction.

IMPACT
Users (154k users during the festival)

Custom pins dropped on the map

Artists added to personalised line-up