RAGÚ® Sauce
Cook Like A Mother
Challenge
RAGÚ® is a beloved family favorite with nearly 85 years of history. But in a rapidly changing consumer landscape — filled with new entrants and line extensions — the brand was losing relevancy. They needed to stand out and break through in order to make an impact with a new generation of cooks.
Insight
We all crave a home-cooked meal with our family. But in our always-on, increasingly hectic lives, making that meal can feel daunting. People lack the time, energy, or skills many recipes require. But when you bring smarts and swagger into the kitchen, you can somehow make it work in spite of the odds. And when you have RAGÚ®, you have a badass kitchen companion to help you create delicious, home-cooked meals with ease. No matter who you are or how full your plate.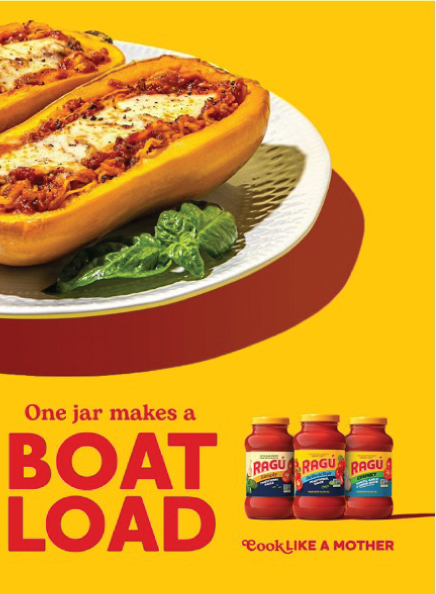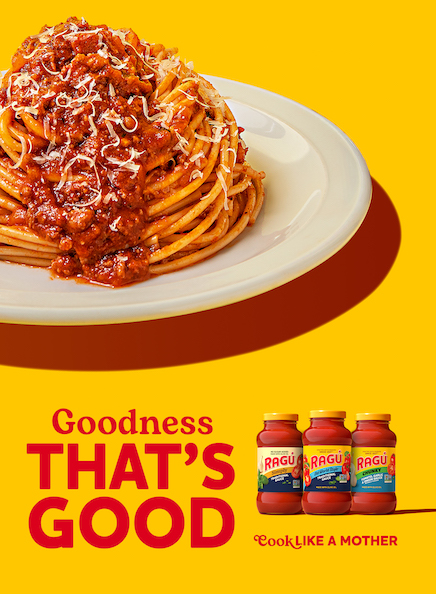 Bringing an Edgy, Provocative Campaign to a Red Sea of Sauce
RAGÚ® shook up the category by empowering America to Cook Like A Mother. We channeled the greatness of Assunta Cantisano — the Italian mother who first created RAGÚ® in her own kitchen in 1937— encouraging everyone to step up to the stove with a hunger to slay it in the kitchen and make wholesome, delicious, easy meals like a boss.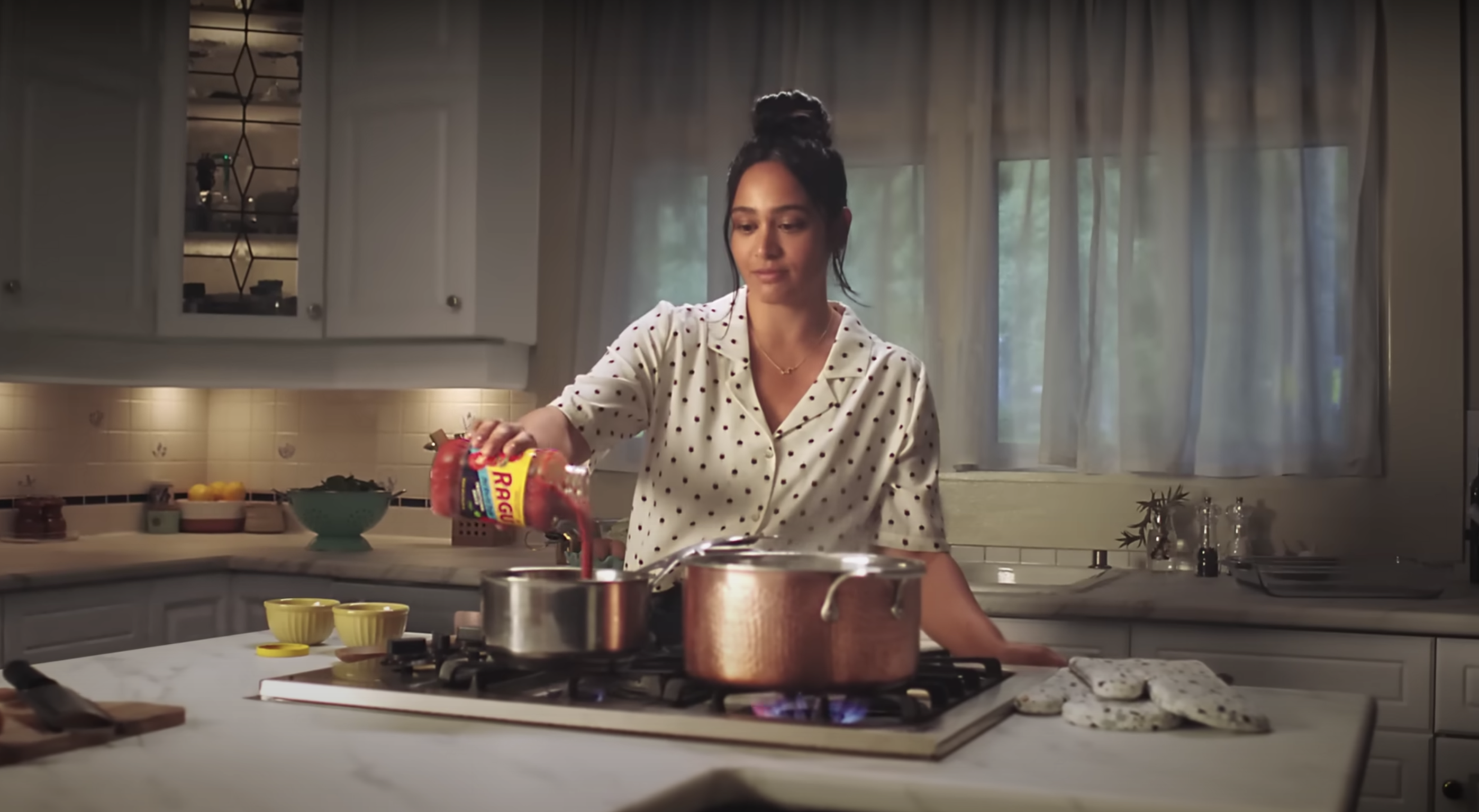 The Cook Like A Mother campaign launch was timed to coincide with the unveiling of the brand's new packaging. We used the RAGÚ® jar's distinctive yellow lid as the canvas for a bold campaign look and feel — helping the brand to stand out from their competitors, and stick in the minds of consumers. We launched with an integrated, 360-approach, tailor-made for a modern media landscape with TV, CTV, OLV, Social, Print, and Display along with partners like Twitch, The Drew Barrymore Show, and the SpokenLayer podcast platform to name a few.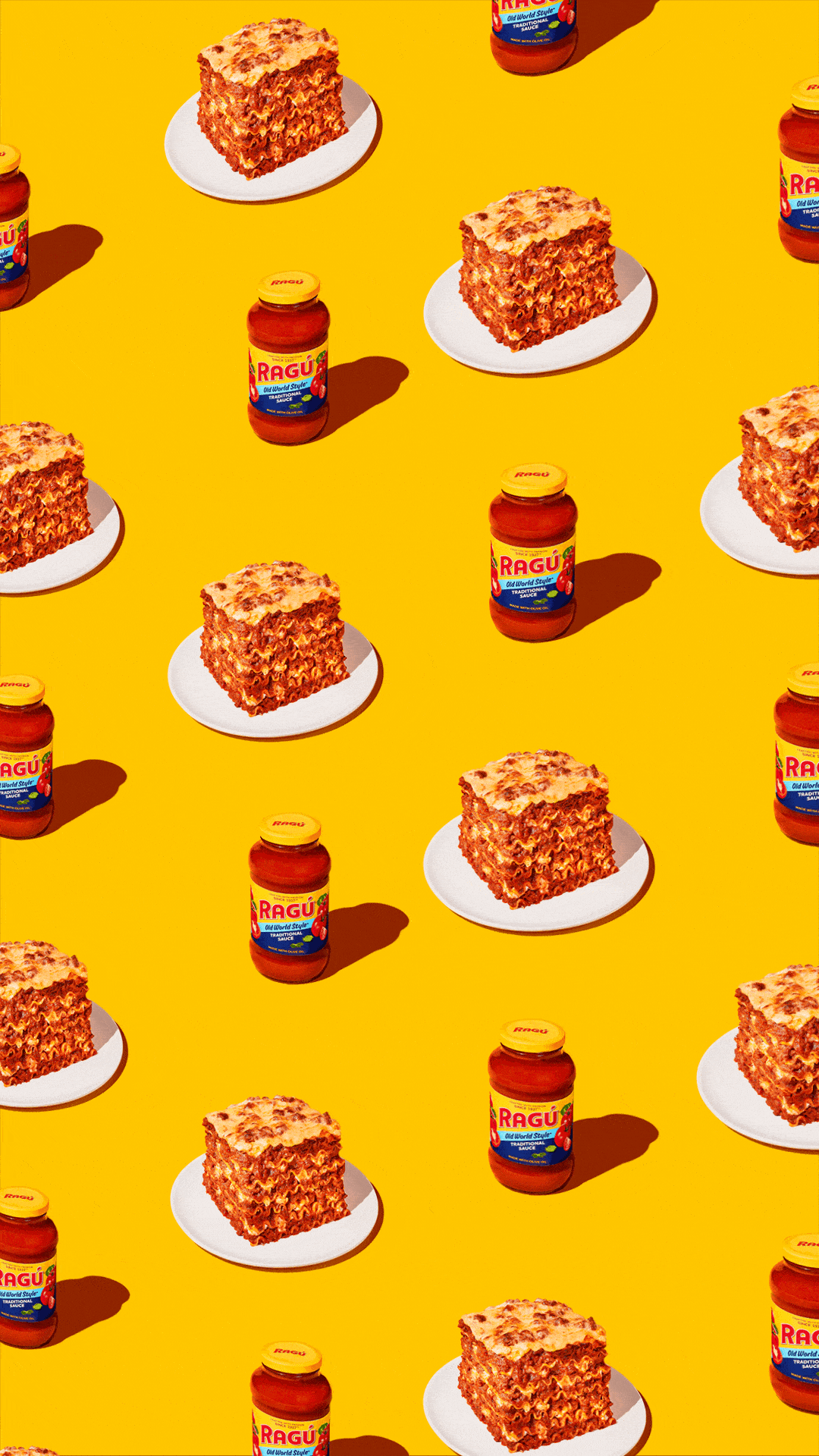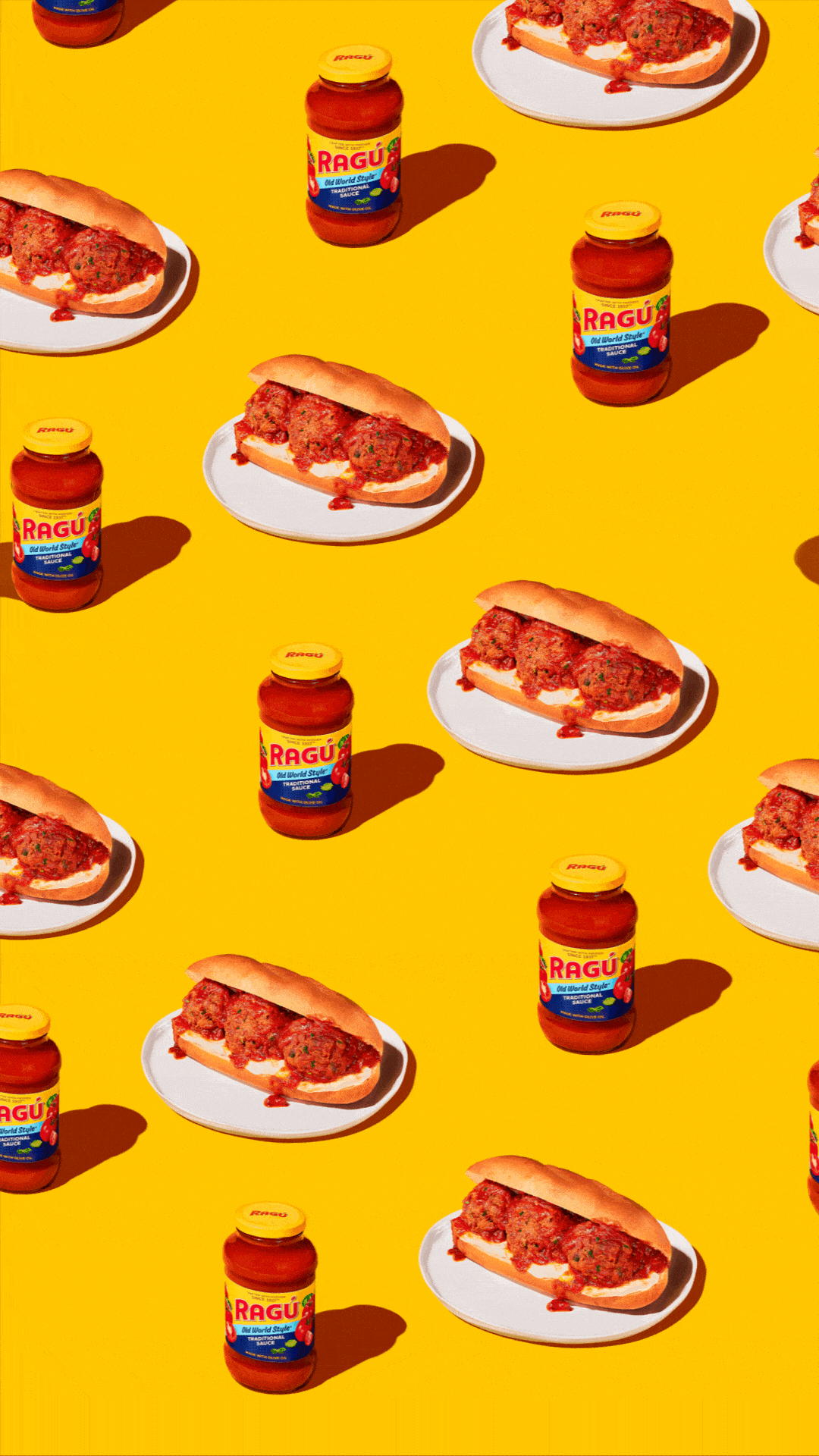 IMPACT
+44% lift in Social Engagement

+3 point increase in Unaided Awareness

+9 point increase in Consideration
Finalist for Best Rebrand at the Ad Age A-List & Creativity Awards

Awarded Silver for Food & Beverage and Finalist for Rebrand Campaign at The Shorty Awards

Awarded Silver for Rebranding, Repositioning or Reintroducing Brand Marketing at the REGGIE Awards