CHALLENGE
Grocery is a fiercely competitive industry, with small percentage swings in market share worth millions in revenue. ​
​Like all highly competitive markets, grocery is noisy with many voices seeking attention.​
​Countdown challenged Digitas to create a better connection with customers to help win the daily battle for household spend. 
THE TRANSFORMATIVE SOLUTION
"Show me you know me"​
​Our programme delivers a consistent yet personal experience for each individual customer integrated across digital channels.​
​1. CDP​
We combine online and offline data, run 82.5 billion calculations to understand how each customer shops, which products they buy, and what they want to hear about. ​
​2. Dynamic Creative​
This creates 200 data points to dynamically personalise experiences across email, web, mobile and media. ​
​3. Precise Engagement​
High quality, scaled engagement to ensure right message, right channel, right time​
​4. Measurement​
Continuous learning and improvement at product, campaign, and programme level.​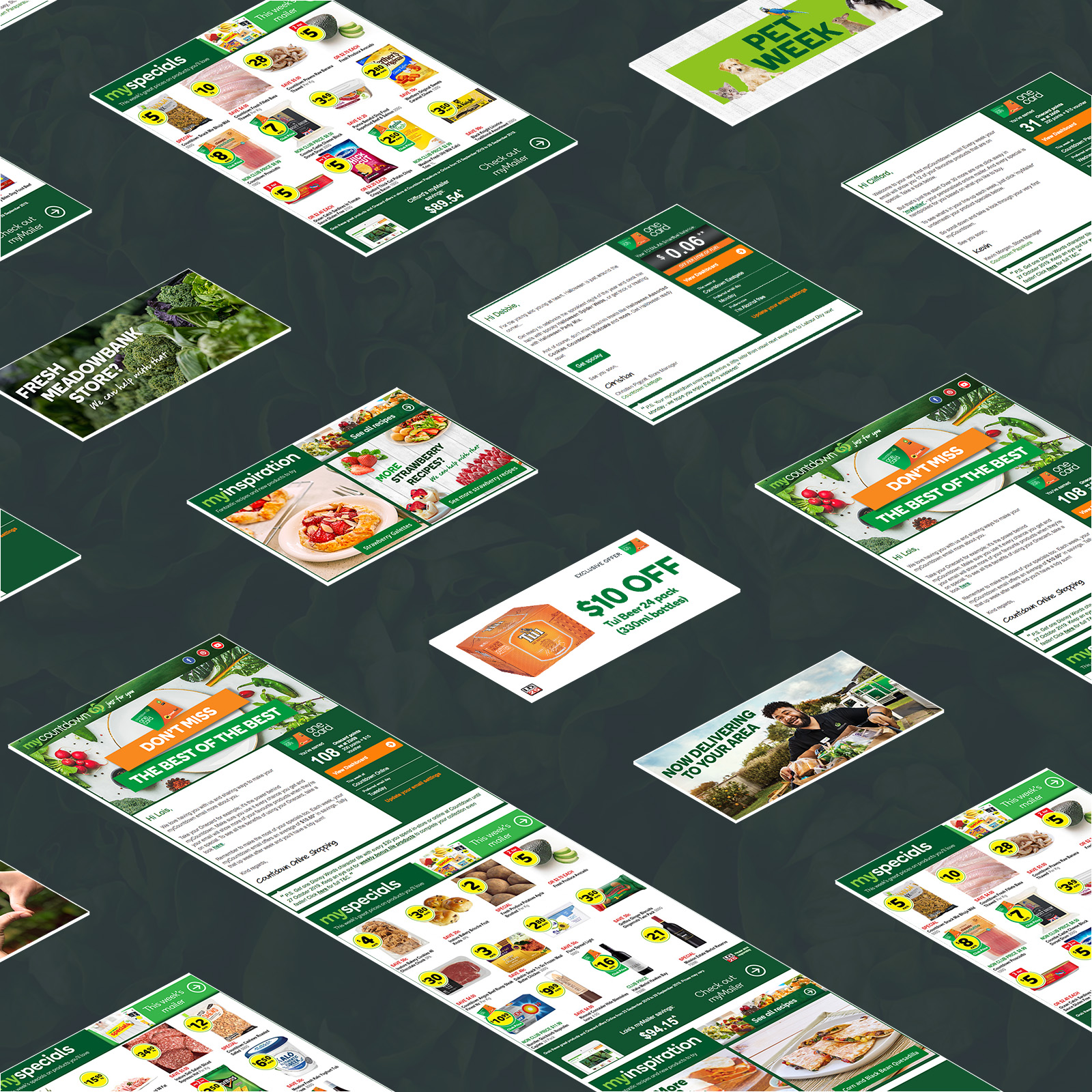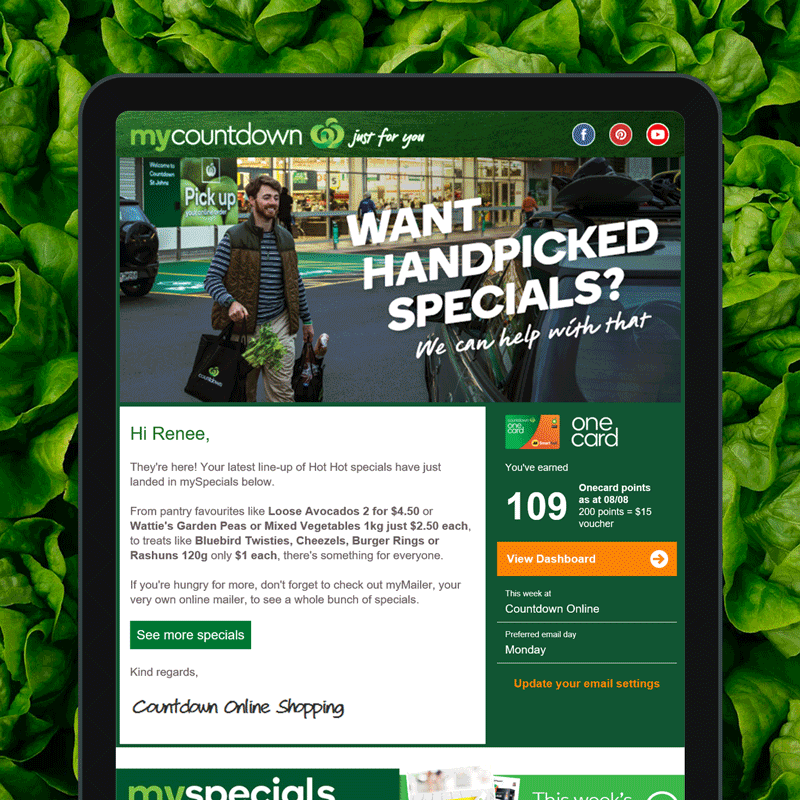 Business Impact
The programme shows Countdown customers Countdown knows them and their needs. ​
​The programme has delivered an incremental spend of $15 per customer.​
​Engagement rates of between 25 & 50% depending on programme & level of personalisation.