EA Games
Bringing Football Fans Together
CHALLENGE
FIFA is the world's most popular sports video game franchise, playable in 18 languages across 51 countries. 
With so many players across the globe, EA Games needed a connected platform to unite their most active players across their most diverse markets.
SOLUTION
An ongoing international FUT tournament where individual countries compete against each other under the leadership of one of their region's most popular FIFA streamers (AKA Team Captains).
The tournament is hosted on a bespoke web platform that connects upwards of 30,000 players to compete in a single location – with live leaderboards and up-to-date announcements to drive the football action all-year-round. 
How to play
Each month, gamers send in their selections for their regional FUT team. Their Team Captain then uses these selections to finalise their squad before facing off against a rival region, with the winning team scoring epic in-game and IRL prizes.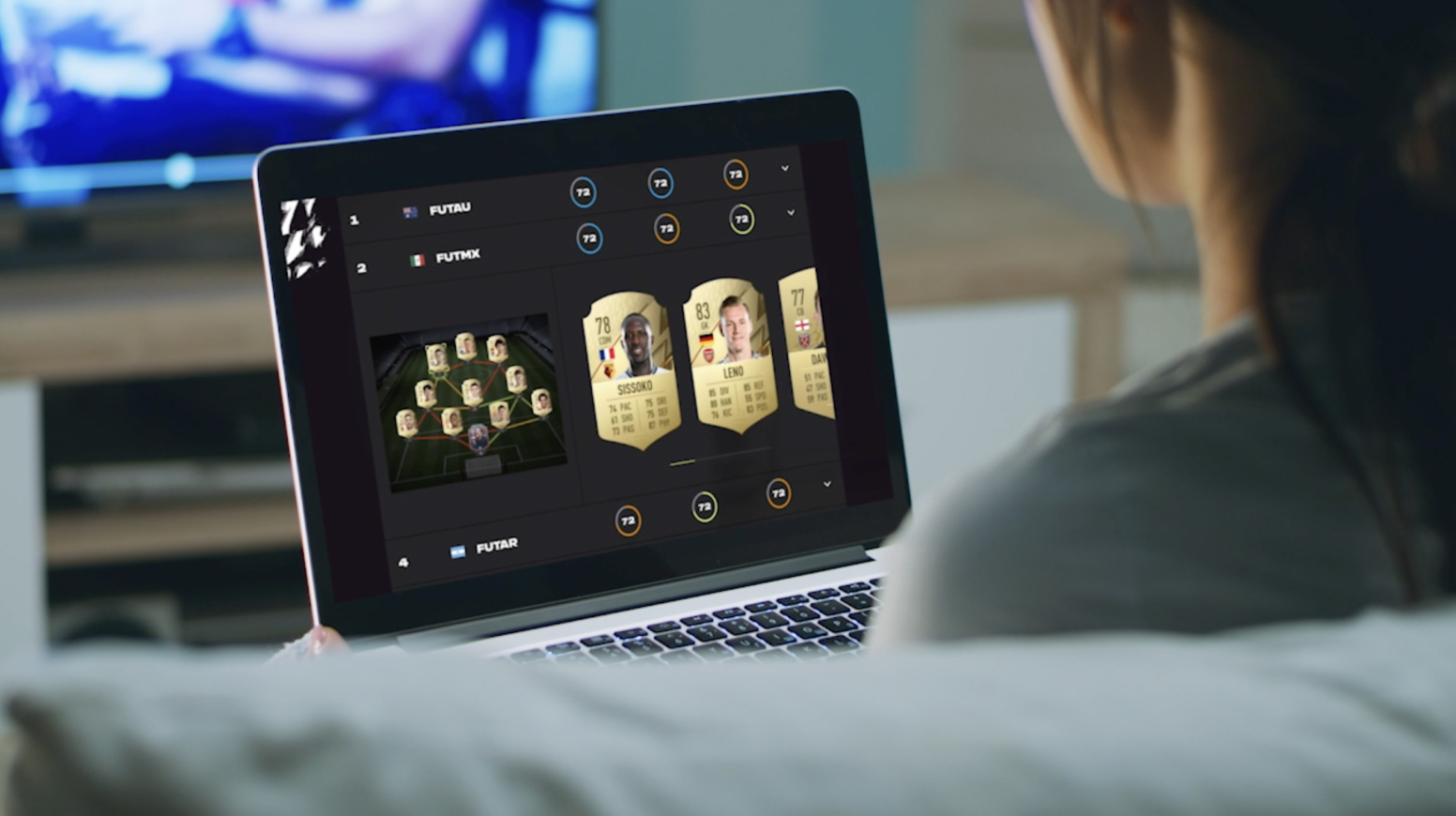 Connecting football communities
Our strategically selected FIFA streamers (AKA Team Captains) have elevated the tournament to the next level, generating over 15.7M video views, while continuing to inspire more and more football fans to join the action in 8 different languages across 13 regions in Asia, Latin America, and beyond.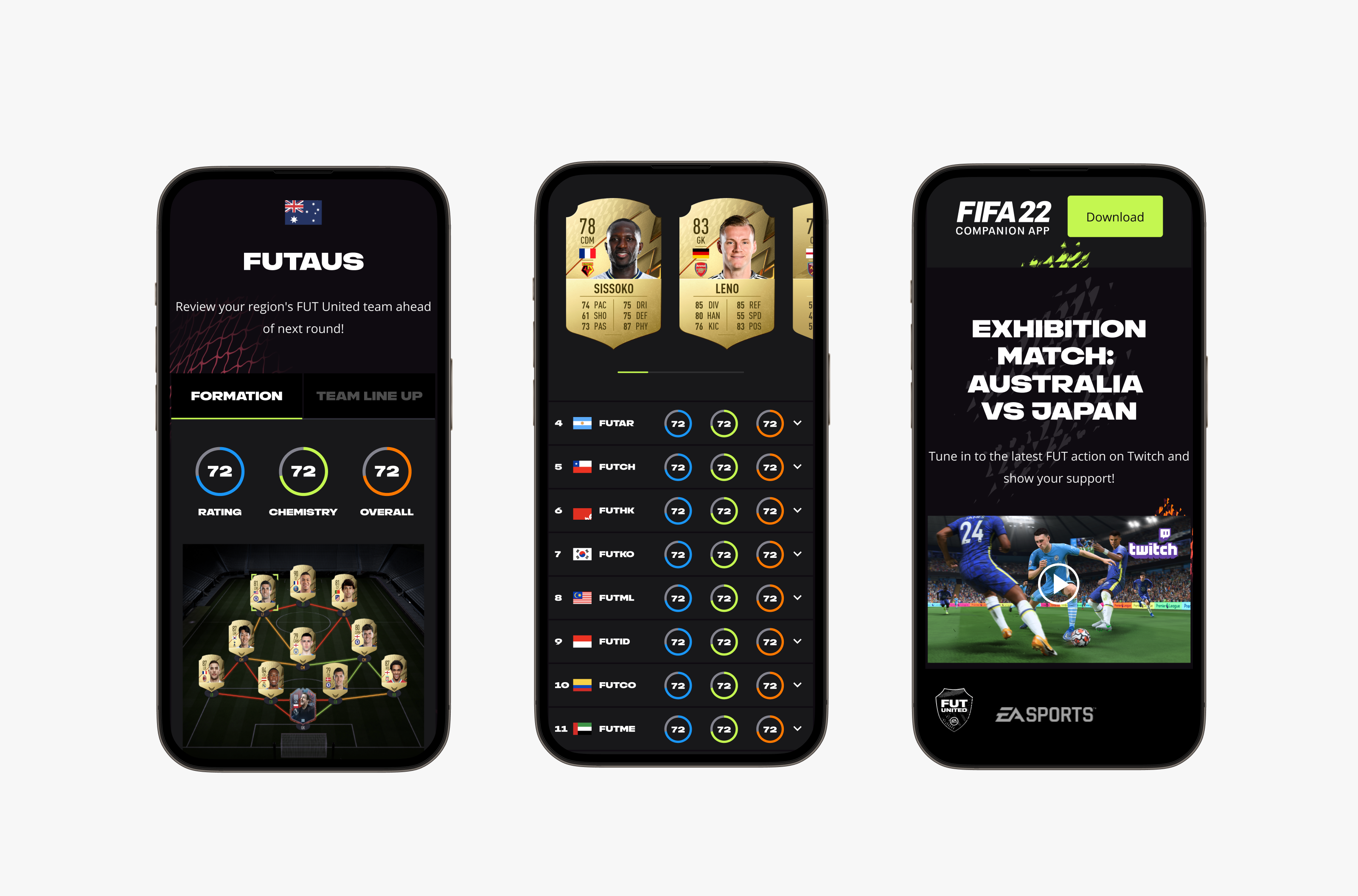 IMPACT
Increased likelihood to spend in game